It was no surprise to find so much going in the kingdom that sits at the very top of the African continent. Whether near mountains, desert, or ocean.. each place I visited seemed so different from the last. There's a distinct Arab/Berber culture throughout the land with tiny hints of French and Spanish influence in some areas. I can't help but feel like there's so much more I could have experienced while in Morocco, nonetheless here are a few moments captured:
Chefchaouen is a small village in northen Morocco, near the Rif Mountains. Almost everything in sight is painted blue.
Seemingly endless, narrow pathways in every direction.
Enjoying a little hashish on the balcony of the home we stayed in. Apparently the hash from this region is some of the best in the world.
The blue village is a mystical place at night.
Casablanca, Morocco - Such a contrast from Chefchaouen. This is one of the largest cities in the country & has all the modern attributes of any other big city, & with a noticeably heavy European influence.
Riad Puchka - This is an incredible place that we stayed at while visiting the the city of Marrakesh. It's a traditional Moroccan style 'Riad' with multiple floors and a courtyard. Elaborate detail from top to bottom.
Tajine - A Morrocan dish cooked & served in a clay pot with a variety of ingredients. This one was potatoes, carrots & chicken with various spices.
Jemaa el-Fnaa - A large market square in Marrakesh with lots of fresh fruit, food stalls, & local merchants.
Yuko posing with a snake charmer and his pals.
Moroccan street musicians play for tips in the market square.
Local beggar reluctantly traded me this photo for money.
Snails! 50¢ a bowl. So good, we had several.
A friend told me that a lot of people in Morocco DO NOT like having their photo taken in public. Now I know, this is very true.
I was very drawn to subjects randomly passing the tunnels.
Locals shopping, commuting & carrying-on about their day.
Local man posing for photos with his bird, for tips only of course.
The colorful markets of Marrakesh.
Local man near the Kasbah, an old historical fortress.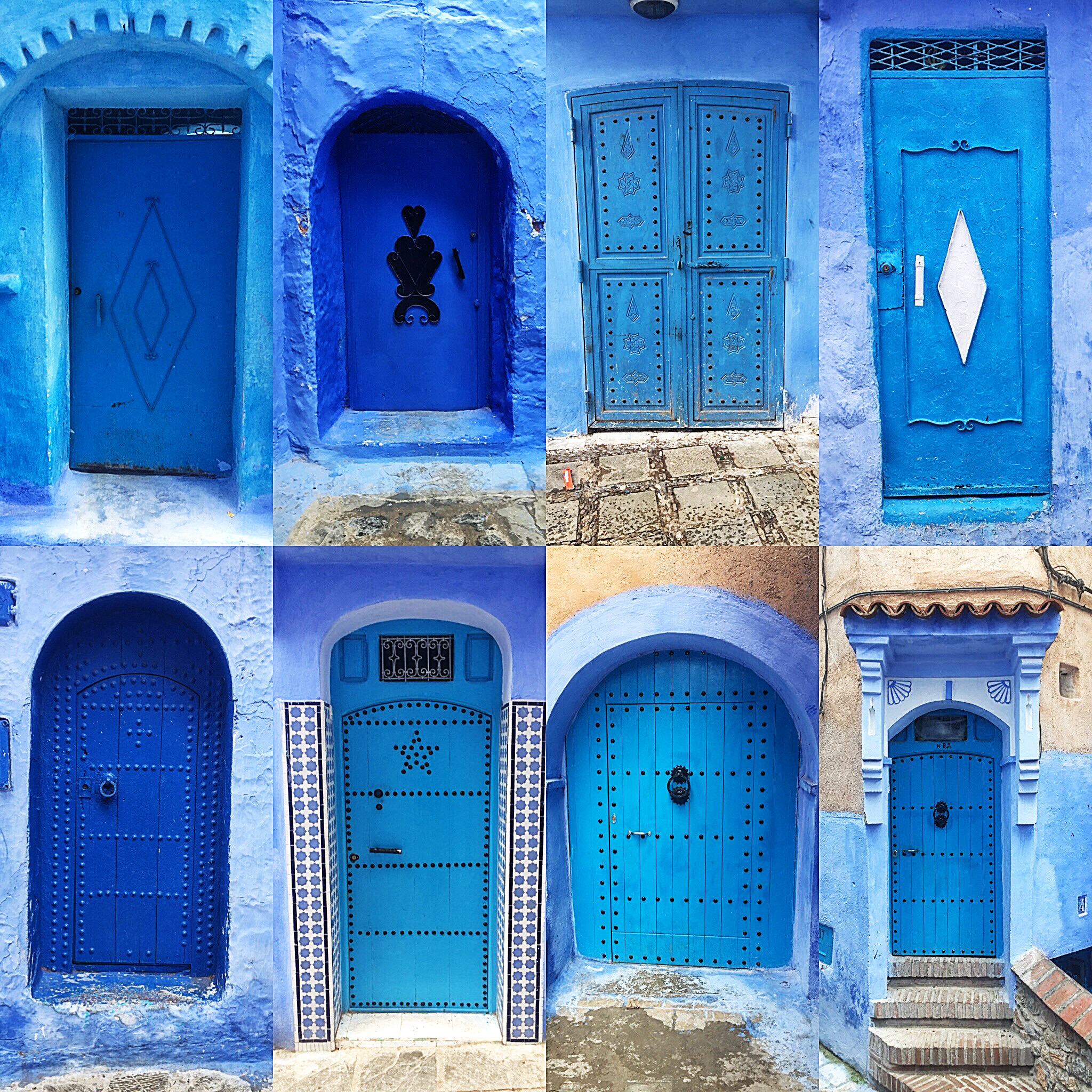 Moroccan style architecture is very unique. Every door seems to have a story.
Candid photo of local woman in colorful garb.
Hand painted signs for sale by local artists.